Create transformation by taking responsibility yourself and your role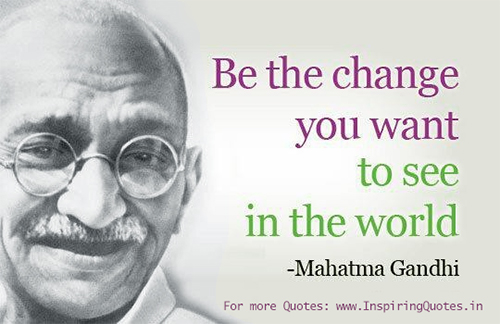 We all know changes need to take place in this world, yet many of us don't see we have a part to play. When we start to take responsibilities for our own actions and create positive change, we allow the world to transform.
In the words of the wise Mahatma Gandhi
" Be the change you want to see in the world."
It is one thing to say change needs to happen, whether globally or within your own life, yet what are you doing about it?
Please share what you are willing to take responsibility for in transforming your life, to help transform our world. Change starts with you.
For me: I want to continue to learn and share my experiences of growth to help others. May my opportunities to expand help support others on their path with more ease, love, peace and wisdom.
Love to you, Tracy. ox