Follow Your Hearts Calling – Wherever It Leads You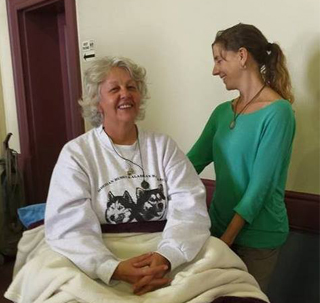 Following the high from the Health, Happiness & Harmony Festival in Robe, South Australia where I shared my gifts this past weekend, I am listening to my body.
I am taking a couple of days to slow down, centre and allow my next step to unfold. What direction that step will take me, watch this space…
As an unexpected nomad again (this time in Australia) with only TRUST in each moment that where I am is where I need to be. The challenges rise frequently as my logic cannot comprehend having no control and resistance rages inside. Fear, anguish, doubt and more! No idea where I will be sleeping or what town I will be guided to next.
This has been a tough gig to say the least. It is both scary and somewhat exciting to see what unfolds on my journey. I know I am destined for more, yet the path is unclear.
When your heart calls, you learn to surrender to the knowing something bigger than you is leading you where you need to be. You have to do your best to keep out of the way understanding the bigger part of you knows better than you do!
Sending you love,
Tracy