TOGETHER WE CAN SUPPORT THE COLLECTIVE SHIFT
Are you inspired to collaborate with me to Share The Love in a big way?
If so, please read on...
The journey I have walked to be here with you today is vast in both the physical earth realm and across the dimensions. This is mostly untold to the wider world for they were not ready to receive my experiences, my message or my light.
Times are changing and the calling for Self-Expansion within the Hearts and Souls of many has increased. I am now able to share more and more of my personal awakening path and healing gifts to assist the Self-Awakening of others. For this is my mission. Leading by example you can Awaken Your Authentic Self and Live Your Soul Inspired Life. Inspiring others you can relearn to Surrender to the unknown and develop Trust in the bigger picture unfolding, moment by moment.
Are you guided to be part of spreading the message with me?
Aligned Souls have expressed: "Time with Tracy is a unique "Experience". A beautiful and expansive opportunity to feel understood, accepted and connected. Tracy will only see you for who you truly are behind the masks you have been trained to wear and beyond the limitations you currently hold. Shining a light on your soul's path and your life of unlimited possibilities."
 "You will not only be provided with effective tools and wisdom to assist your journey of self-mastery. Tracy will also reignite your inner strength, courage and hope to continue on the ever unfolding path to further Awaken the Truth of who you really are. Layer by layer your authenticity is revealed."
My passion and joy is interacting with those ready to receive and expand themselves. I'm blessed to be able to intuitively adapt to the hearts and souls of my audience. Regardless of gender, age, ethnicity or religious beliefs, if the individual Soul is open, I can meet them where they are at. Whether it be sharing intuitive guidance, wisdom and deep profound levels of healing across the dimensions or more practical tools to bring new, higher perspective insights for every day implementation.
"Tracy emanates unconditional love through her interactions, activating you on the subtle energy levels to fill her audience with warmth, clarity and reassurance."
Some of the topics I have covered previously which may assist your audience include, yet are not limited to the following:
Why Are We Here? Understanding our place in the Universe
The Importance of Your Relationship with Self, and how this relates to your journey here on Earth
How to Open Your Heart to Unconditional Love
Challenges are part of the journey, and how to handle these with grace Life's Journey--How to Play the Hand You Were Dealt
The Art of Tapping into Cosmic Abundance
Dealing with CONTROL and the limits this can place on your life
TRUST and SURRENDER--the Ultimate Power Struggle
Living Consciously: Choosing how you experience what life throws at you. The power to change is yours alone
How to Conquer the illusion of FEAR once and for all
How to Move with Grace through Extreme Emotions
Mindset Shifts for self-reassurance
Embracing your Uniqueness & Your Place in the Universe
How to Begin the Process of Awakening to Your Divine Gifts
The Art of Recognizing the Pattern of Self-Sabotage, and How to Stop It for Good The importance of Solitude and Reflection in a World of Chaos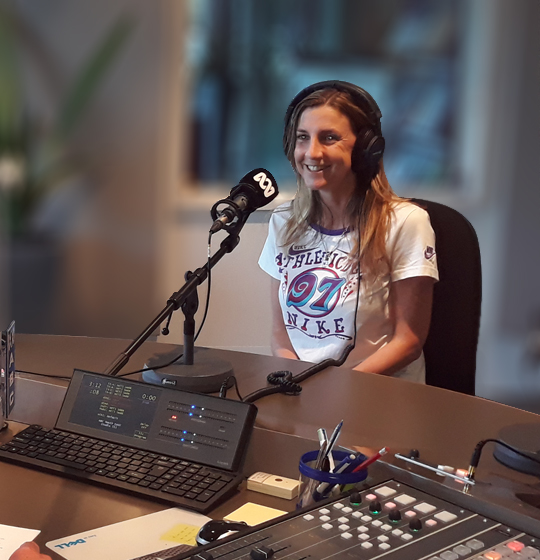 Assuming you have viewed this website and connected with my videos, you will see I am able to offer authentic heart centered, soul connected content to support the awakening of the Authentic Self and the greater collective shift.
If the opportunity aligns and I am guided to do so, I will gladly bring through deeply profound clearing and activations via high vibrational frequency Light Language transmissions to reconnect you and your audience with heart and soul.
If you feel drawn to explore the opportunity of collaborating in a joint venture, let's talk. All you haver to do is click the button below and complete the proposal request.