Are you (willingly or not) embarking on the courageous journey to

re-discover and embrace

your inner truth? 
---
Being pushed from within to live more

authentically from your heart

 and make a positive impact in this world? 
---
Is your soul telling you to 

step up, inspire and shine

with the inner burning to BE more, growing each day?
YET YOU FEEL STUCK TO KNOW OR BE THE REAL YOU AMONGST THE CHAOS.
AT times you cannot get out of your own way?
You would like support, yet who really understands you enough to help you reach your next level?
IF THIS RESONATES, READ ON.
To live your

Soul Inspired Life

sounds like an amazing life, right?
It can be when you have:
In theory, to live a Soul Inspired Life seems simple, yet in reality, it is not always so.
I have travelled into the depths on this journey, and I am here to shine a light to illuminate the way for you.
Walking beside you as you further Awaken Your Authentic Self to Live Your Soul Inspired Life.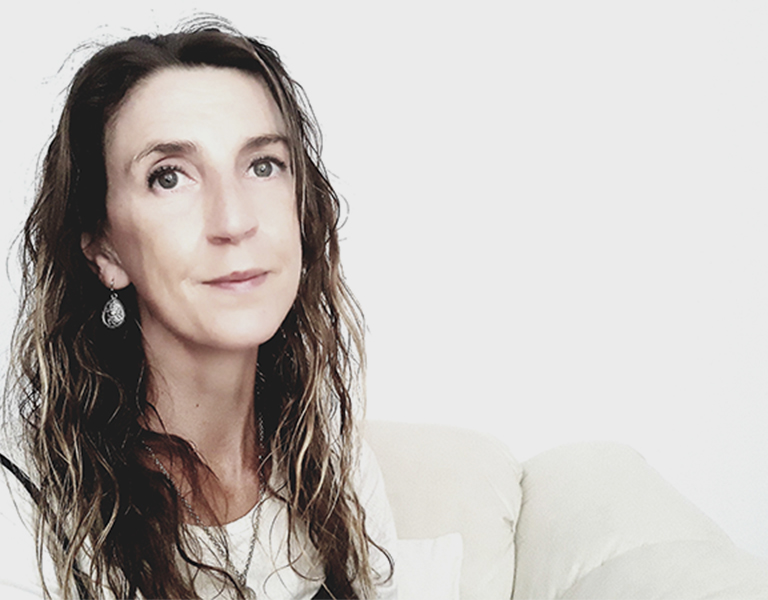 My name is Tracy Radley, and amongst other things, I'm known for my work in assisting those guided to me to further Awaken their Authentic Self. Assisting them to embrace and live their Soul Inspired Life more consciously through personalized, intuitively guided private mentoring.
While I have always been aware of things others could not comprehend, with a strong sense of feeling (clairsentient) and knowing (claircognizance) since childhood. My true tests on this path commenced in 2010.
I have been through the challenges of following the calling of my heart and soul to personally expand, accept and embrace my gifts and purpose. To push forward no matter what and experience the major contrasts of my ever unfolding journey living my life outside the "square".
I was called by soul to leave behind my friends, family, country and income with no logical idea of what I was doing or where I was going. To walk my path with no map and no one to guide me. Fumbling through my awakening in an extreme and intense way. Leaving behind everything I held safe and secure to follow the uncharted path my soul laid out for me. Sending me to live in extreme contrasts across the globe to challenge my beliefs, forcing me to discover my own truths, to remember who I am. 
At a young age I realized my role here was more than just me. I had a bigger part to play in sharing love and light. In the past years it has been coming to fruition on a mass scale. Being directed by my heart and soul to surrender the material world to fully be in "service". To push myself beyond my limits and to support the mass collective through major multidimensional/galactic missions. Horrific, life threatening, unseen and unpaid. It is through this I found courage, strength and trust in myself once inconceivable. I discovered who I was and why I was here. I became fearless, for my experiences uncovered my sense of TRUTH and KNOWING. My core is unshakable.
To reach this state has not been ease. Therefore I can completely relate to your feelings of confusion, isolation and at times impatience. When your soul takes you into places the ego/logical side of you does not wish to go. It takes true courage to move way beyond your comfort zone to discover who you really are and what you are truly capable of being and creating.
So I certainly get you!
I was told many years ago I had to walk my path in an extreme way to honestly and authentically be here now for you. To lead by example and inspire others through walking my talk.
This journey is tough and I know how important it is to connect with someone who has been there and who "gets you". Therefore it is my passion and my purpose to be here as your guide, rock and reassurance as you embrace your own unique journey.
I AM HERE TO ASSIST YOU TO RISE UP, AND SHINE YOUR OWN INNER LIGHT!
HERE'S HOW I WILL SUPPORT YOUR UNIQUE JOURNEY:
WHAT YOU EXPERIENCE BY WORKING WITH ME:
WHO I WORK WITH—ARE WE A FIT?
Due to my lifestyle and collective/galactic work, I can only work with a few aligned souls individually through personalized mentoring at any one time. This is to ensure I am accessible when and where I am needed. Therefore I can focus my attention and give 110% to those aligned and dedicated souls ready to further awaken their authentic self.
I don't work with everyone. I can only work where I can be of the best service and benefit for the highest good of the mentoree (as guided). The mentoree must also see or feel the value in my experience, and what I can fast track your unique journey to self-mastery and embracing your Soul Inspired Life.
I work with individuals who:
I don't work with individuals who:
How do I know who to work with?
I can intuitively feel if there is a connection, as will you.
HOW WILL YOU KNOW IF THIS PROGRAM IS RIGHT FOR YOU?
This is a very important question.
To help you resolve this, I have been guided to offer you a Try Me Out introductory session where you can personally connect with me to help you make the decision if this uniquely tailored soul mentoring program is right for you.
During this session you will get the opportunity to experience directly what I do and how I work. And we both get to establish if working together is a fit.
In essence, this Try Me Out intro. session gives you and I the chance to determine if and how I can add value to your unique Self-Awakening journey, while also affording you the opportunity to decide if you are truly ready and committed at this time for this level of mentoring.
Why is this

TRY ME OUT

session so important to your decision-making process?
This in-depth session will last for approximately 75 minutes; however, as with all things soul, we go as we are intuitively guided.
We will be focusing on you and your needs and challenges around living a Soul Inspired Life.
We will go deep into your unique situation by expanding on the responses you gave on the Work Together Request Form. These questions are all addressed from the higher perspective. Sometimes (as guided by your soul or higher self), a Light Language transmission may come through specifically for you. However, this is not always needed, as I will be constantly working on your system as we speak.
During this powerful session, we can determine if the Unique Soul Mentoring Program is right for you. If we agree this is right for you and you are ready, you will be given the program booking details. No pressure, for it is led by heart and soul.
Sit with it. Soul will know.
First things first: You'll need to complete the Work Together Request Form and read the FAQs you find with it. The information you give me on this form is to ensure we make the most of our session time together, and our focus is solely on you and your soul journey needs.
When you have submitted your Work Together Request form, then what?
If you have made it this far, you are showing your commitment to yourself and your journey. Well done!

You will receive a notification email letting you know your completed form has been received.

I will tune into your Work Together Request Form responses and receive guidance about our soul journey.

You will be notified by email within 48 hours (unless I am traveling) of the guidance I have received about our fit If I too feel the connection to work with you,

I will then send you details on booking our introductory Try Me Out session, along with a payment link.

Once your payment has been received, we will arrange your session.
There is no obligation to commit to anything further following the "Try Me Out" session.  TRUST YOUR GUIDANCE.
Please remember I move locations across the globe as I am guided. Therefore, we both need to flexible in aligning time zones. Always divinely supported.
I have to warn you I am passionate about what I do, and I will be giving you a LOT of information. I am open, honest and lovingly firm to get you where you need to be. SHINING!
I value the journey you have taken to get to this point, and I am honored to support those guided to me.
KNOW: I will NEVER see you less than the light which you are. So be prepared!